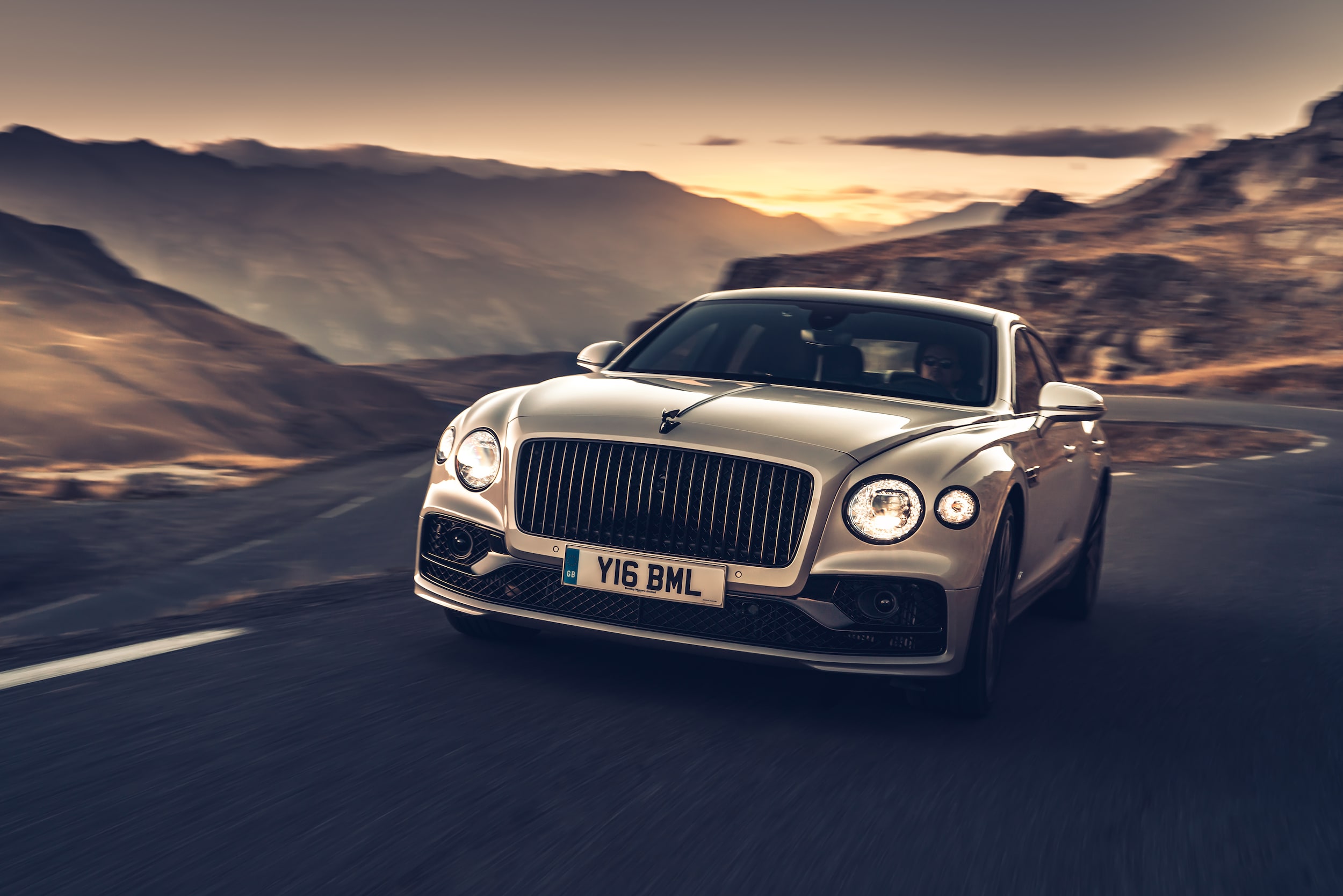 Designed to offer a thrill to anyone that sits in the driver's seat and pamper anyone who rests in the back, the 2021 Bentley Flying Spur is an exquisite luxury car that commands the attention of every New Jersey or New York driver. Whether you choose to relax in the luxurious rear comforts or you prefer to take command of the Bergen County road, then you'll want the new 2021 Bentley Flying Spur in your grasp.
What's New For In The 2021 Bentley Flying Spur?
Because of its most recent redesign in 2020, the 2021 Bentley Flying Spur has only minor tweaks and adjustments. Perhaps the biggest change is a new optional four-seat configuration. This seating arrangement replaces the bench seat with two bucket seats and a new center console. The fixed center console is placed for the cabin's entire length and is covered in lavish amenities and premium materials.
Drivers of the new 2021 Bentley Flying Spur will also find a new steering wheel that allows for easy access to the many driver-assistance programs. In the back, you can add new wood trim inserts on the rear door panels and rear-seat picnic tables. If you're looking for a harsher design style, you can now include either a machined metal or carbon-fiber trim.
Visit Bentley Parsippany To Learn More About The New 2021 Bentley Flying Spur
If you're interested in finding the latest Bentley Flying Spur luxury cars on the market, don't hesitate to browse through our new Bentley collection. We have many brand-new Bentley vehicles for every Bergen County, Middlesex County, and Morris County driver and would love to offer you a test drive at your next convenience.