NEW BENTLEY BENTAYGA VS. NEW LAMBORGHINI URUS
2021 Bentley Bentayga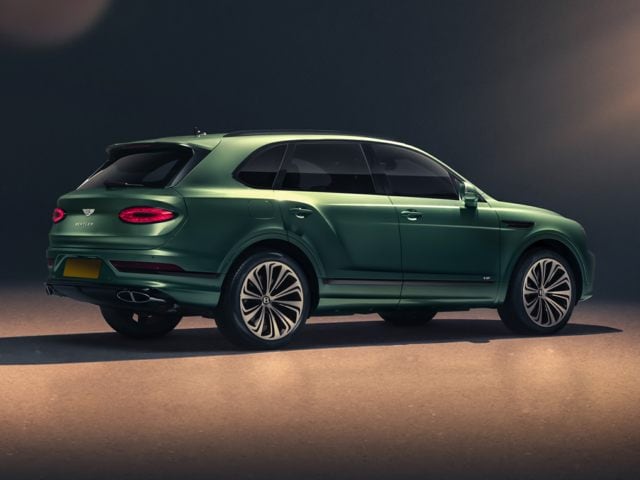 2021 Lamborghini Urus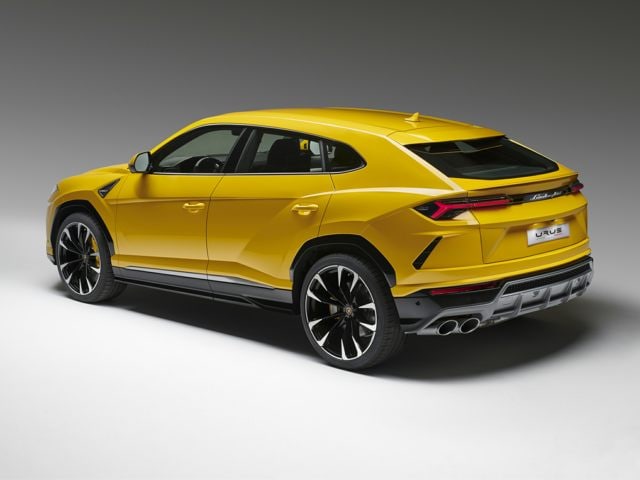 Luxury SUV Showdown: Compare The Bentley Bentayga And Lamborghini Urus
Lavish, powerful, and stunning from every angle, the Bentley Bentayga and Lamborghini Urus are exquisite luxury compact SUVs that are guaranteed to make any drive throughout Bergen County one you'll remember. Not only do these gorgeous SUVs feature bold looks and breathtaking design features, but they also come with many technological advancements, extravagant amenities, and a powertrain that will leave you breathless. If you've been trying to decide which of these brilliant SUVs would be right for you, we suggest taking a closer look at our Bentley Bentayga and Lamborghini Urus comparison.
| | | |
| --- | --- | --- |
| | Bentley Bentayga | Lamborghini Urus |
| Engine | 6.0-liter biturbo W12 | 4.0-liter biturbo V8 |
| Power | Up to 600-horsepower and 664 pounds-feet of torque | Up to 650-horsepower and 627 pounds-feet of torque |
| Hybrid Range | Up to 863 kilometers or 536 miles | None as there is no hybrid model |
| Seats | Four, Five, or Seven | Four or Five |
| Options | Three - Speed, V8, and Hybrid | One |
Which New Luxury Compact SUV Should You Choose?
There are many reasons why both the Bentley Bentayga and Lamborghini Urus would be a good choice for your Morris County travels. As both models feature similar price tags and technological benefits, the decision really comes down to your specific preferences. To help our New Jersey drivers decide, here are a few ways the Bentley Bentayga and Lamborghini Urus compare.
Available Options
Every driver is different. Whether you're searching for a speedy crossover that will have your heart racing or you're looking for an efficient SUV for your daily Middlesex County commute, you'll want to find the right SUV to match with your preferences and needs. The Bentley Bentayga comes in multiple trim levels, powertrains, and price ranges that provide you with these options. The Lamborghini Urus is only available in one trim and one powertrain. While each model does offer their own set of customizations, it's nice to be able to choose from a wider array of options.
Interior Adaptability
Many drivers that are searching for an SUV want more space for their passengers and cargo. The Bentley Bentayga is bigger than the Lamborghini Urus and more versatile. The Bentley Bentayga contains up to 109 cubic feet of passenger space with seating combinations that can be for four, five, or seven passengers. The Lamborghini Urus includes up to 105 cubic feet and can only have either four or five passengers.
Performance
With any luxury brand vehicle, our New York drivers expect to push the limits when they're behind the wheel. The Bentley Bentayga offers three engine options, including a hybrid version, that are all designed to make your heart race. The Lamborghini Urus is powerful with its one engine option but doesn't allow you to choose just how much power and efficiency you can earn.
Interested In Learning More About The Bentley Bentayga?
If you'd like to explore the new Bentley Bentayga in person, we suggest visiting our Bentley Parsippany dealership. Our team would love to help any of our NJ or New York drivers see why the Bentley Bentayga may be the luxury SUV of their dreams. We can also offer you a test drive or help you design and order the perfect Bentley Bentayga for you.